Ayahuasca – The Master Healer
Monday, March 13, 2023 @ 7:30pm EST. $10 (ONLINE via Zoom)
There are SO MANY avenues towards healing. As many of you know, my personal journey has taken me deeply through plant medicines, shamanic practices, stone medicine, energy work, sound healing, archetypes, and QHHT, among others. These have all served my journey in important ways, always deepening my healing and understanding, and reinforcing my connection to my highest self.
But this past weekend, on the anniversary of my husband's passing, I circled back around to an "old" teacher – Grandmother Ayahuasca. It was POWERFUL medicine, full of clearing, healing and repair, answers, and deep connection back into my soul.
This weekend was nothing short of profound. Though words can't and won't do it the justice it deserves, I want to try to share my first experience (in this lifetime) with the ancient Indigenous medicine Ayahuasca, so that if you feel called in any way to deepen your own healing in a powerful way, you might be able to catch a glimpse of how this medicine might help you along your journey.
I will share with you some research, as well as my own personal experience at an amazing U.S.-based facility. I'll explain the process to you, and will share with you some intimate details of my journey over the course of three powerful Ayahuasca ceremonies.
Whether you're interested in the potential of Ayahuasca for yourself, a loved one, or are simply curious about this incredible plant ally, I hope you'll join me.
This workshop will include Q&A as well as a shamanic journey so that you can "meet" Grandmother Aya.
2023 Archetypal Workshop Series
An in-depth exploration of each 2023 archetype over six, 2-hour online workshops offered à la carte. During each workshop, we'll cover two archetypes, including their portrayal in art & literature. We'll also do a Guided Meditation/Shamanic Journey to each archetype to discover what insights, guidance, and tools they can offer us that will ease our journey through 2023.
Each workshop is $10 and starts @ 7:30pm EST.  ONLINE (Via Zoom)
Destroyer/Femme Fatale – February 20, 2023
Student/Dilettante – March 6, 2023
Detective/Philosopher – March 20, 2023
Strategist/Gambler – April 3, 2023
Father/Mother – Child – April 24, 2023
Servant/Hedonist – May 8, 2023 
Spiritual Soul Shine
Resumes Sunday, February 5th, 2023!
A peer-to-peer support group for practitioners and explorers of alternative, energetic, and spiritual modalities, including (but not limited to):
~ Ancestral Clearing/Healing ~ Archetypes ~ Astral Projection/Travel ~ Channeling & Communication with Angels, Ascended Masters, Spirit Guides ~ Divination (Tarot, Runes, iChing, Pendulum, Scrying, Dowsing) ~ Elemental & Nature Magick ~ Energy Medicine ~ Herbalism & Homeopathy ~ Mysticism ~ Past Life Regressions ~ Psychic Mediums ~ Psychopomp ~ Reiki ~ Shamanism ~ Sacred Geometry ~ Stone & Crystal Medicine ~ Vibrational Healing (Singing Bowls, Tuning Forks) ~ and more …
(Practitioners need not see clients – work on the self and family/friends counts, too!)
Even the most talented practitioners need community, encouragement, and support. During this monthly gathering, we come together to share experiences and knowledge, explore new avenues, and to support one another in maintaining our own energetic health and well-being. We share insights, ideas, and resources that help us grow not only as individuals, but also collectively. We will go deep and immerse ourselves in both experiential and intellectual exploration, so that we continue, always, to be the student, ever growing and expanding, extending our effectiveness as "teacher" and "healer" in the outside world.
Here, there are no experts and no "one way" to do things. There is no dogma. There's something beautiful that happens when a group of talented, gifted, spiritual practitioners come together, when we interact from the soul level and leave ego at the door. There's an augmentation of natural abilities, the sum being greater than the individual parts, and in this space, we can do good work, for ourselves, each other, and our communities. We share, collate, and blend our knowledge into a beautiful new tapestry of soul "healing" that we can take out into the world.
Monthly events will vary depending on interest, but will generally include time to converse, play skill-building "games," explore new areas of interest, group "journeys" and readings, ceremonies, and more. We will also undertake work for the collective as appropriate and needed.
Meets weekly 1st Sundays @ 7:30pm EST.
RSVP here. Cost is $11 per attendee. INVITE YOUR FRIENDS!
ENERGETIC REBALANCE
Resumes Thursday, February 2nd, 2023!
Weekly Energetic Rebalancing (Intermediate) We're in a time of intense energies. The energetic waters are being stirred, so to speak, and many dense energies are surfacing, demanding to be dealt with. This can wreck havoc with our nervous systems! And just as we need to conduct physical hygienic rituals, such as washing our hands and bathing, so too do we need to frequently cleanse and balance our energetic systems. Each class is offered a la carte, so jump in when you feel you need to. Topics each week will vary depending on guidance received, but generally will include chakra clearing and balancing, energetic cord clearings, activations, journeys to do group work on a global/cosmic level, and more! (Intermediate skill level recommended but not necessary. Recommend the intro-level course STEPPING INTO YOUR POWER if you're new to this work!)
Available weekly on Thursdays @ 8pm EST. *No sessions on April 6, November 23, December 21, December 28!
RSVP here. Cost is $23 per attendee per session.
How to Connect with Your Spirit Guides and Angels
How to Receive Clear Guidance!
NEXT: Tuesday, March 21st @ 7:30pm EST. $23 (ONLINE via Zoom)
Are you ready to deepen your spiritual connection and receive guidance from your spirit guides and angels? 🙏🏽✨ Join our online class where you'll learn how to tune into your intuition and receive divine messages.
I'll guide you through meditation techniques to quiet your mind, exercises to strengthen your intuition, and journaling prompts to help you stay present and aware of the signs and synchronicities all around you. 📝
With our supportive community of fellow seekers, you'll have the space to share your experiences and receive guidance from others on the same path. 🌟✨
Classes are generally offered the third Tuesday of each month* @ 7:30pm EST. Sign up for one, or join us for multiple classes to deepen your connection!
7:30pm Tuesday, March 21, 2023
7:30pm Tuesday, April 18, 2023
7:30pm Tuesday, May 16, 2023
7:30pm Tuesday, June 20, 2023
7:30pm Tuesday, July 18, 2023
7:30pm Tuesday, August 22, 2023*
7:30pm Tuesday, September 19, 2023
7:30pm Tuesday, October 17, 2023
7:30pm Tuesday, November 21, 2023
7:30pm Tuesday, December 19, 2023
The Classes Below Not Currently Available
Check back for newly scheduled sessions!

Stepping Into Your Power (Foundational)
For those new to energetic work, in this 5 week course we'll cover various topics such as an introduction to your energetic system, energetic hygiene, grounding, connecting to your divine guides, discernment, what it means to hold space, and more!
Cost is $107 for 5 weeks. Classes are live via Zoom each Monday from 7pm – 8:30pm EST; next session starts Monday, September 12, 2022 and runs through October 10, 2022. Recordings will be available.
**REGISTRATION CLOSED**
REGISTER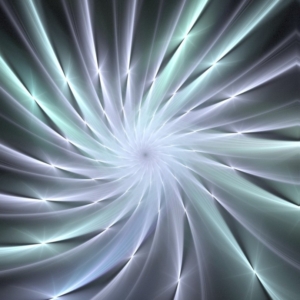 Unlocking the CLAIRS (Foundational – Intermediate)
In this class, we'll cover the following:
– Clearing and Activation of the chakra(s) associated with each High-Sensory Perception.
– Learn how to Clear and Ground your energy so that your high-senses can function efficiently and effectively.
– Learn how to Recognize, Manage, Grow, and Utilize the high-sensory inputs you're receiving.
– Guidance on how to utilize these inputs in a Heart-Centered Manner.
– Learn how to do Shamanic Journeys to tap into your higher self and your team of guides.
Cost is $161 for 7 weeks. Classes are live via Zoom each Wednesday from 7pm – 8:30pm EST; next session starts Wednesday, Oct 19,  2022 and runs through November 30, 2022. Recordings will be available.
**REGISTRATION CLOSED**
REGISTER